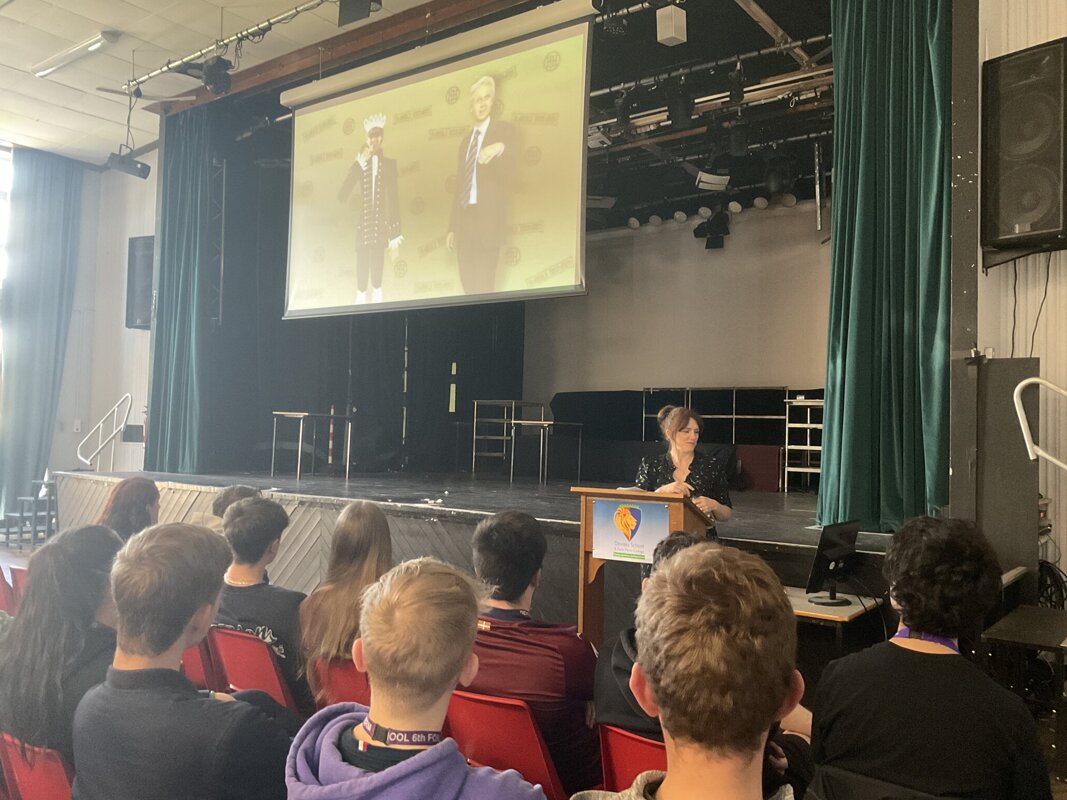 At the start of the month, we had the honour of welcoming a star of television to our school for an inspiring and informative talk.
Caroline Norris, TV producer and writer, has been producing prime time comedy since 2006 and TV more broadly since 1994. She co-created CBBC's multi award-winning sketch show Horrible Histories, producing the first five series as well as 2019's triple BAFTA-nominated Horrible Histories the Movie: Rotten Romans.
Caroline is a Wiltshire native and went to Corsham Comprehensive School in Wiltshire . Having had precisely no contacts in the television industry, her success in the field is a credit to her talent and hard work.
During her talk, Caroline said that when she realised that she could make a career out of really liking watching telly was the greatest moment of her life.
It was so inspiring to our students to hear from someone so successful and influential who originates from near their home town.
On the back of her successful work on Horrible Histories, Caroline also worked on: Tracey Ullman's double Emmy-nominated sketch show for BBC1, the pilot episode of Martin Freeman's new Sky/FX series Breeders, Caitlin Moran's Raised By Wolves (C4), Simon Blackwell & Chris Addison's Trying Again (Sky), Sharon Horgan's Dead Boss (BBC2), and BBC1's BAFTA-winning The Armstrong & Miller Show.
Caroline now runs a small production company, Citrus Television where she has developed and executive produced ITV1's Newzoids, Jack Dee's comedy entertainment series Don't Sit in The Front Row, and CBBC sketch show Fit, as well as the BAFTA-nominated CBBC game show, Horrible Histories Gory Games.
Caroline's talk was part of an exciting and enlightening day of activities. Our students also took part in a cost-of-living workshop with business experts over Microsoft Teams. Students worked with the experts on understanding the cost of living, managing their personal finances, and gaining a deeper understanding of finance in the real world.
From everyone at Devizes School, we'd like to thank Caroline for her visit, and the facilitators of the cost of living workshop for making this a fascinating and informative day for our students!